---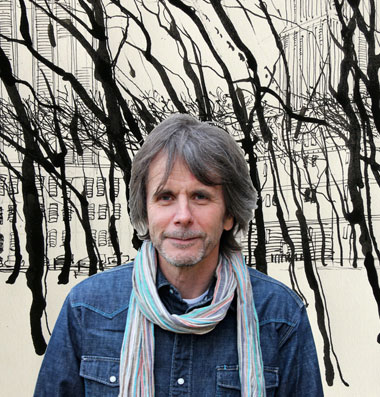 'Watercolour painting is a perfect medium for capturing the energy and the drama of the landscape, I love its vibrancy and fluidity. Whilst it is extremely challenging, it is completely addictive as no other medium offers the same degree of spontaneity. Most of my work is inspired by memories, music and the elements of the landscape.'
I switched to being a full time artist in 2010 after a long career in design. I now divide my time between Bath and Woodstock motivated by the contrast between city life and the Oxfordshire countryside. I have work in collections in UK, Germany and New York and exhibit regularly.
Please contact me if you are interested in any of my work or if you would like to visit the studio in Woodstock.

---
Selected solo exhibitions:
Wolfson College, Oxford 2004
Said Business School, Oxford 2006
One Art Space gallery, New York 2012
Real Wood gallery, Woodstock 2011 – 2018

Selected group exhibitions:
Iona House gallery, Woodstock 2012
Aston Pottery 2012
Paragon Gallery Cheltenham 2013 -– 2017
O3gallery, Oxford 2015
Blenheim Palace 2016
44AD gallery, Bath 2016
Imagianation gallery, Bath 2016 – 2017
Hidden Gallery, Clifton, Bristol 2017
The Claydon gallery, Buckingham 2017
SOFO Museum, Woodstock 2017
The Kyffin gallery, Woodstock 2017.
Upcoming exhibitions:
9 May – 17 May 2020 Open studios during Oxford Artweeks
27 June – 15 July 2020 Solo exhibition at Claydon Gallery, Bucks

---